This is not a phrase you hear often in Norway!
However, it would have been good advice to a young man in the south of Norway. He was recently sentenced to 21 days in prison, plus a driving ban and a fine, after crashing a car. Apparently the 19 year old had missed the school bus and didn't want to be late for a history test, so did what anyone else in his position would have done – 'borrowed' his dad's Ferrari. Despite having no driving license, he and a friend then headed for school at twice the speed limit. On the way he lost control (apparently the pedals are too close together), hit a tree, then came to rest in a primary school playing field. Thankfully no-one was injured.
But it was very bad, very dangerous, and very expensive: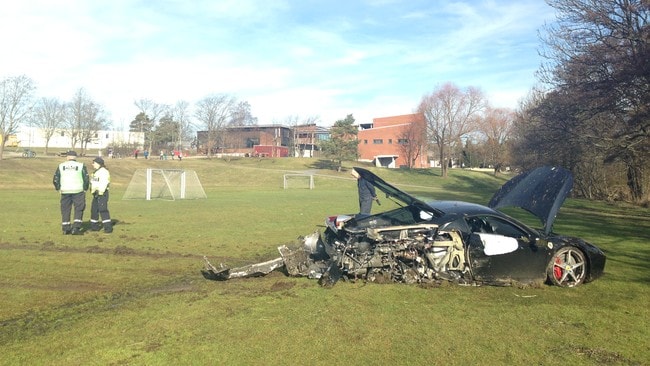 Ouch! Apparently this dad wasn't amused either.