Apart from the weather, one of the main topics of conversation from about April every year, is summer holidays. Despite being an 'eco-freindly' land, the main aim of an awful lot of Norwegians is to jump on a plane to 'syden'. Syden is a generic word for warm places in the south, by which they mean Mediterranean, etc. However, given the weakness of the Norwegian Krone (the currency here), this year many people are having to holiday in Norway.
One man has taken it to an extreme. Reported under the rather alarming headline 'Moved from care-home to a tent in the garden', it's not a story about an old person being kicked out, or overcrowding. Rather it about an 86 year old who saw an advert for a tent in his local paper. The advert sparked him into action: he put on his cycle helmet, and rode to the shop (which had sold out), and then on to another shop, where he a great deal on a tent and sleeping bag. Arriving back at the care-home, he pitched the tent in the garden, and moved in (or out, depending on your perspective).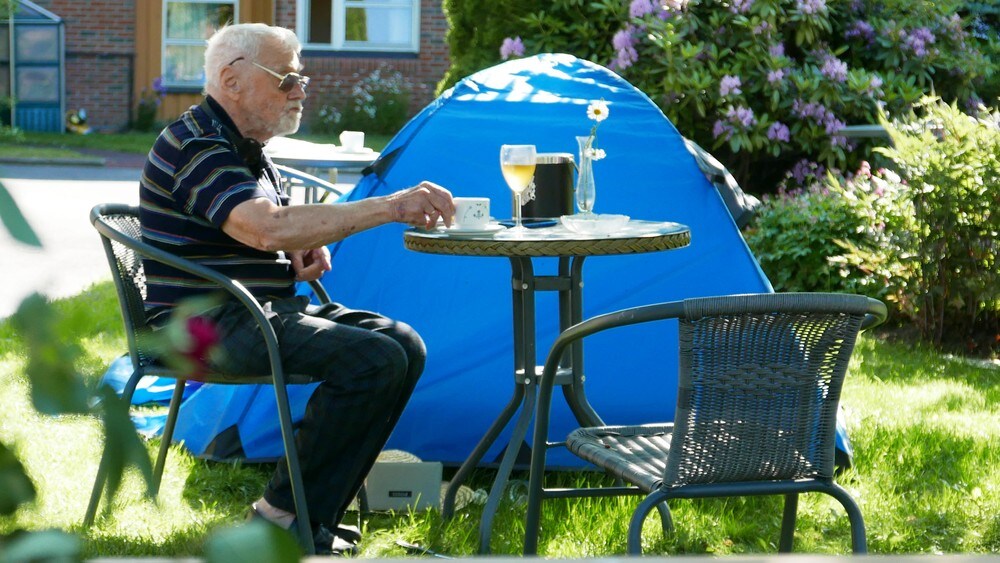 Despite the somewhat cramped conditions, he says he's stubborn and has decided to camp for the rest of the summer. He's commandeered some cushions from the garden furniture which he says are more comfortable to sleep on than his normal bed. His only complaint so far is the lack of WiFi: "The care-home should have better coverage outside".
The care-home staff says it's a bit of an adventure for him, and as long as he doesn't make noise late at night, he's welcome to live in the tent as long as he wants.
Sounds fun!